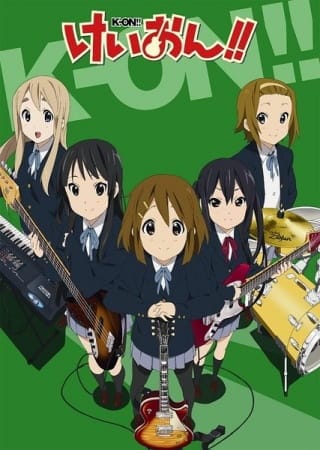 Aired: Apr 7, 2010 to Sep 29, 2010
Duration: 24 min. per ep.
Viewed: 4
Synonyms: K-ON! Season 2, Keion 2, K-On!! 2nd Season, けいおん!!
It is the new year, which means that the senior members of the Light Music Club are now third-years, with Azusa Nakano being the only second-year. The seniors soon realize that Azusa will be the only member left once they graduate and decide to recruit new members. Despite trying many methods of attracting underclassmen—handing out fliers, bringing people into the clubroom, and performing at the welcoming ceremony—there are no signs of anyone that plans to join. While heading to the clubroom, Azusa overhears Yui Hirasawa say that the club is fine with only five people and that they can do many fun things together. Changing her mind, she decides that they do not need to recruit any members for the time being. K-On!! revolves around the members of the Light Music Club as they experience their daily high school life. From rehearsing for concerts to just messing around, they are ready to make their last year together an exciting one! [Written by MAL Rewrite]
Akiyama, Mio

Main

Hirasawa, Yui

Main

Kotobuki, Tsumugi

Main

Nakano, Azusa

Main

Tainaka, Ritsu

Main

Chikada, Haruko

Supporting

Hirasawa, Mother

Supporting

Hirasawa, Ui

Supporting

Hirasawa, Father

Supporting

Horigome

Supporting

Ichimonji, Tomi

Supporting

Iida, Keiko

Supporting

Kawaguchi, Norimi

Supporting

Kawakami, Mrs.

Supporting

Keisuke

Supporting

Kinoshita, Shizuka

Supporting

Manabe, Nodoka

Supporting

Mihoko

Supporting

Nakajima, Nobuyo

Supporting

Nojima, Chika

Supporting
Comming soon!!! But still, you're very handsome.
Please comment for requesting this anime.