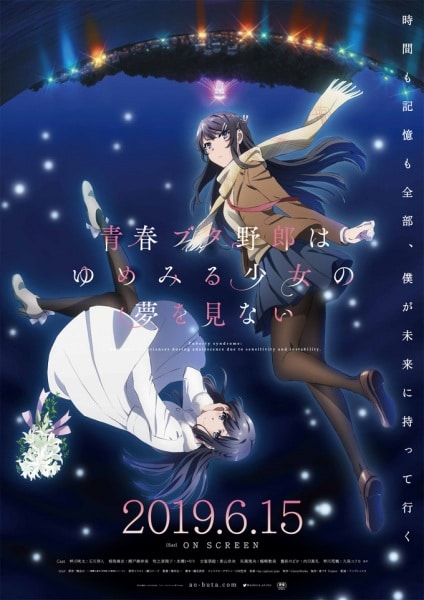 Aired: Jun 15, 2019
Duration: 1 hr. 30 min.
Viewed: 21
Synonyms: Rascal Does Not Dream of a Dreaming Girl, 青春ブタ野郎はゆめみる少女の夢を見ない
Six months ago, Sakuta Azusagawa had a chance encounter with a bunny girl in a library. Ever since then, he's been blissfully happy with his girlfriend: Mai Sakurajima, that same bunny girl. However, the reappearance of his mysterious first crush, the now-adult Shouko Makinohara, adds a new complication to his relationship with Mai. To make matters worse, he then encounters a middle school Shouko in the hospital, suffering from a grave illness. Mysteriously, his old scars begin throbbing whenever he's near her. With Shouko's bizarre situation somehow revolving around him, Sakuta will need to come to terms with his own conflicting feelings, for better or worse. With a girl's life in his hands, just what can he do? [Written by MAL Rewrite]
Comming soon!!! But still, you're very handsome.
Please comment for requesting this anime.