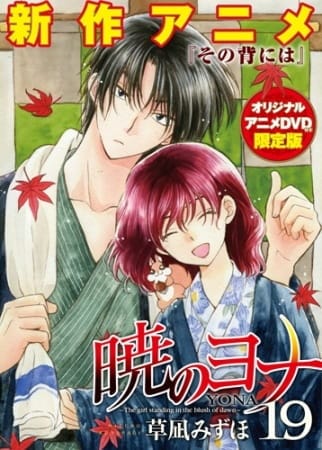 The first episode adapts two bonus chapters from Mizuho Kusanagi's 12th manga volume, titled "On That Back" and "Kija." "On That Back" follows an incident at a hot spring hotel, and "Kija" depicts the past of the Hakuryuu Kija. The second two episodes adapt the rest of the Zeno Arc and were bundled with the 21st and 22nd volumes of the manga. (Source: ANN)
Aired: Sep 18, 2015 to Dec 20, 2016
Duration: 23 min. per ep.
Synonyms: Akatsuki no Yona: Sono Se niwa
Because we are making use of some free resources to reduce the main server load, the player can be opened on another domain or showed as a new tab (you have to allow pop-up if you're not using Chrome).