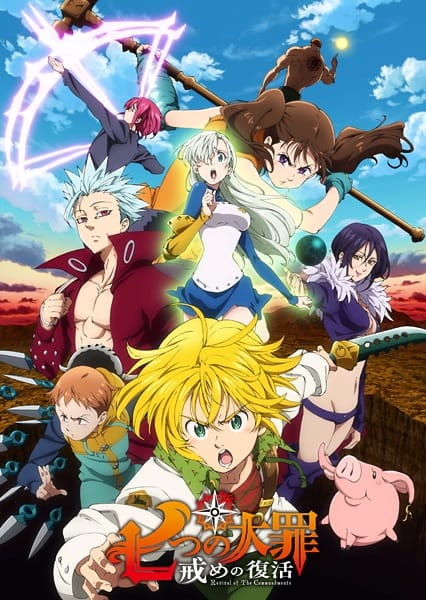 Aired: Jan 13, 2018 to Jun 30, 2018
Duration: 24 min. per ep.
Viewed: 102
Synonyms: Nanatsu no Taizai: Imashime no Fukkatsu
The fierce battle between Meliodas, the captain of the Seven Deadly Sins, and the Great Holy Knight Hendrickson has devastating consequences. Armed with the fragments necessary for the revival of the Demon Clan, Hendrickson breaks the seal, allowing the Commandments to escape, all of whom are mighty warriors working directly under the Demon King himself. Through a mysterious connection, Meliodas instantly identifies them; likewise, the 10 Commandments, too, seem to sense his presence. As the demons leave a path of destruction in their wake, the Seven Deadly Sins must find a way to stop them before the Demon Clan drowns Britannia in blood and terror. [Written by MAL Rewrite]
Because we are making use of some free resources to reduce the main server load, the player can be opened on another domain or showed as a new tab (you have to allow pop-up if you're not using Chrome).