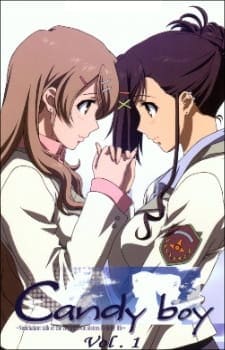 Aired: May 2, 2008 to May 8, 2009
Duration: 15 min. per ep.
Viewed: 18
Synonyms: CB, Candy boy -Nonchalant talk of the certain twin sisters in daily life-
Twin sisters, Yukino and Kanade Sakurai, room together in the dorms at their high school, enjoying school life with their friends and one another. One day, Sakuya Kamiyama, an underclassman, seeks out Yukino, while Kanade learns from a friend that Sakuya has admired Yukino for a very long time. This innocent revelation sets into motion a chain of events that eventually lead to Yukino expressing her feelings for her sister.
Comming soon!!! But still, you're very handsome.
Please comment for requesting this anime.