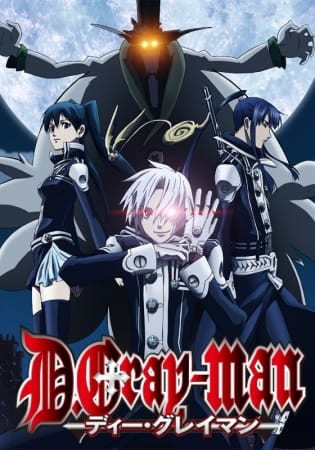 Aired: Oct 3, 2006 to Sep 30, 2008
Duration: 23 min. per ep.
Viewed: 151
Synonyms: D.Gray-man (2006)
Losing a loved one is so painful that one may sometimes wish to be able to resurrect them—a weakness that the enigmatic Millennium Earl exploits. To make his mechanical weapons known as "Akuma," he uses the souls of the dead that are called back. Once a soul is placed in an Akuma, it is trapped forever, and the only way to save them is to exorcise them from their vessel using the Anti-Akuma weapon, "Innocence." After spending three years as the disciple of General Cross, Allen Walker is sent to the Black Order—an organization comprised of those willing to fight Akuma and the Millennium Earl—to become an official Exorcist. With an arm as his Innocence and a cursed eye that can see the suffering souls within an Akuma, it's up to Allen and his fellow Exorcists to stop the Millennium Earl's ultimate plot: one that can lead to the destruction of the world. [Written by MAL Rewrite]
Lavi

Main

Lee, Lenalee

Main

Walker, Allen

Main

Kanda, Yuu

Main

Toma

Supporting

Leo

Supporting

Noise, Marie

Supporting

Nine, Klaud

Supporting

Narain

Supporting

Mimi

Supporting

Millennium Earl

Supporting

Mikk, Tyki

Supporting

Mei-Ling

Supporting

Marian, Cross

Supporting

Lulu Bell

Supporting

Lotto, Miranda

Supporting

Liza

Supporting

Link, Howard

Supporting

Lero

Supporting

Yeegar, Kevin

Supporting
Because we are making use of some free resources to reduce the main server load, the player can be opened on another domain or showed as a new tab (you have to allow pop-up if you're not using Chrome).