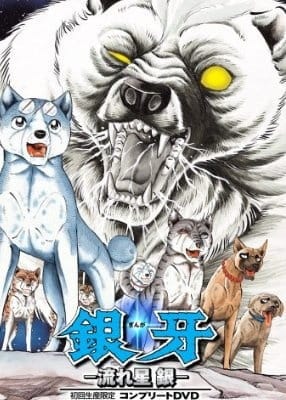 Aired: Apr 7, 1986 to Aug 22, 1986
Duration: 23 min. per ep.
Viewed: 12
Synonyms: Ginga: Nagareboshi Gin, Silverfang, Silver Fang, The small hero. Birth of Gin, 銀牙 流れ星銀
Gin is a silver Tora-ge named after his coat color. Shortly after being born, he watches his father, Riki, get killed by Akakabuto, a bear that terrorizes everything in his path. Being the third-generation of bear-dogs to try to stand up against Akakabuto, he ventures out to find dogs to join him in his fight.
Comming soon!!! But still, you're very handsome.
Please comment for requesting this anime.