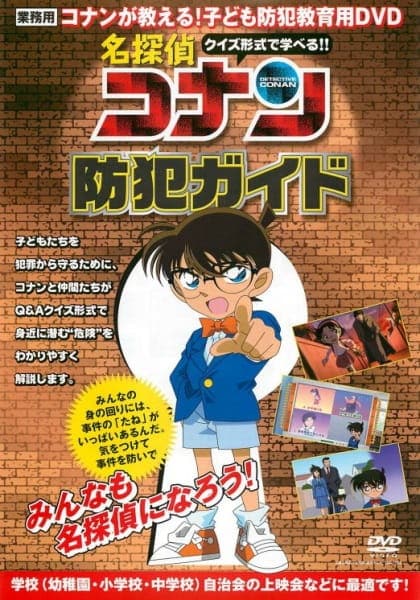 Aired: 2006
Duration: 26 min.
Viewed: 7
Synonyms: Meitantei Conan: Bouhan Guide, Detective Conan: Bouhan Guide, Case Closed: Anti-Crime Guide, 名探偵コナン 防犯ガイド
A Meitantei Conan education anime aimed at children. It's an anti-crime guide that teaches children how they should react in different scenarios through a question-answer format. An accompanying book was also created to compliment the anime.
Comming soon!!! But still, you're very handsome.
Please comment for requesting this anime.