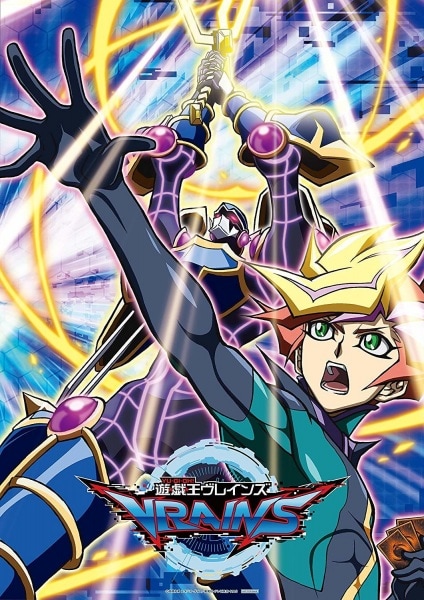 Aired: May 10, 2017 to Sep 25, 2019
Duration: 24 min. per ep.
Viewed: 155
Synonyms: Yu-Gi-Oh! VRAINS
In the city of Den City, thousands of duelists take part in a virtual reality space known as Link Vrains, where users can create unique avatars and participate in games of Duel Monsters with each other. As a mysterious hacker organisation known as the Knights of Hanoi threaten this world, a high-school student named Yusaku Fujiki battles against them under the guise of Playmaker. One day, Yusaku encounters a peculiar artificial intelligence program, which he names Ai, who sets off a digital maelstrom in Link Vrains known as the Data Storm. As the appearance of this storm gives birth to Speed Duels, in which duelists surf the wind as they duel, Yusaku battles against Hanoi in order to uncover the truth concerning an incident that happened to him years ago. (Source: ASCII.jp)
Flame

Main

Fujiki, Yuusaku

Main

Homura, Takeru

Main

Kogami, Ryoken

Main

Zaizen, Aoi

Main

Ai

Main

Kusanagi, Shouichi

Supporting

Zaizen, Akira

Supporting

Lightning

Supporting

Onizuka, Gou

Supporting

Pandor

Supporting

Queen

Supporting

Roboppy

Supporting

Shima, Naoki

Supporting

Spectre

Supporting

Sugisaki, Miyu

Supporting

Suzuki

Supporting

Taki, Kyoko

Supporting

Windy

Supporting

Kusanagi, Jin

Supporting
Because we are making use of some free resources to reduce the main server load, the player can be opened on another domain or showed as a new tab (you have to allow pop-up if you're not using Chrome).