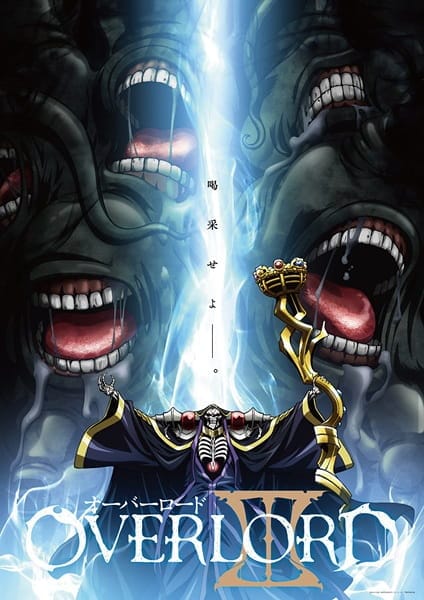 Aired: Jul 10, 2018 to Oct 2, 2018
Duration: 23 min. per ep.
Viewed: 105
Synonyms: Overlord III
Following the horrific assault on the Re-Estize capital city, the Guardians of the Great Tomb of Nazarick return home to their master Ainz Ooal Gown. After months of laying the groundwork, they are finally ready to set their plans of world domination into action. As Ainz's war machine gathers strength, the rest of the world keeps moving. The remote Carne Village, which Ainz once saved from certain doom, continues to prosper despite the many threats on its doorstep. And in the northeastern Baharuth Empire, a certain Bloody Emperor sets his sights on the rising power of Nazarick. Blood is shed, heroes fall, and nations rise. Can anyone, or anything, challenge the supreme power of Ainz Ooal Gown? [Written by MAL Rewrite]
Momonga

Main

Albedo

Main

Uzruth, Erya

Supporting

Luci★Fer

Supporting

Shasha, Zaryusu

Supporting

Sebas Tian

Supporting

Ryraryus Spenia Ai Indarun

Supporting

Rune Farlord El Nix, Jircniv

Supporting

Rockbruise, Leinas

Supporting

Ramposa III

Supporting

Pulcinella

Supporting

Peshmel, Baziwood

Supporting

Paradyne, Fluder

Supporting

Painkill, Neuronist

Supporting

Ogrion, Parpatra

Supporting

Nosuli

Supporting

Nimble Arc Dale Anoch

Supporting

Lumiere

Supporting

Lulu, Crusch

Supporting

Zeta, Entoma Vasilissa

Supporting
Because we are making use of some free resources to reduce the main server load, the player can be opened on another domain or showed as a new tab (you have to allow pop-up if you're not using Chrome).