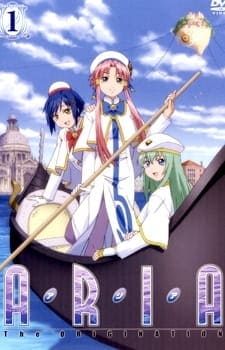 Aired: Jun 25, 2008
Duration: 24 min.
Viewed: 2
Synonyms: Aria the Origination Special, Aria the Origination: In That Secret Little Place..., Aria the Origination Episode 5.5, その ちょっぴり秘密の場所に…
Special episode based on manga Navigation 39 entitled "The Secret Place". Its action takes place between episodes 5 and 6 of Aria the Origination. Akari and President Aria take a walk in the eastern part of Neo-Venezia. The are spotted by Akatsuki, who follows them to try to greet Akari. They eventually end up at St Mark's Basilica, where Akari has a secret place, which is discovered by Akatsuki, Aika, and Alice. (Source: Wikipedia)
Comming soon!!! But still, you're very handsome.
Please comment for requesting this anime.