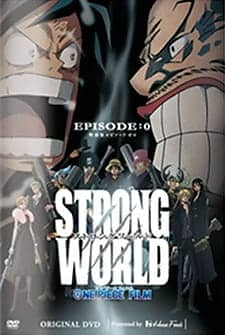 Aired: Apr, 2010
Duration: 18 min.
Viewed: 51
Synonyms: One Piece Film: Strong World Episode 0
Set over 20 years prior to the main One Piece story, this limited release OVA chronicles the confrontation between Gold Lion Shiki and Gold Roger as well as other events around the world around the time of the Pirate King's execution.
Because we are making use of some free resources to reduce the main server load, the player can be opened on another domain or showed as a new tab (you have to allow pop-up if you're not using Chrome).