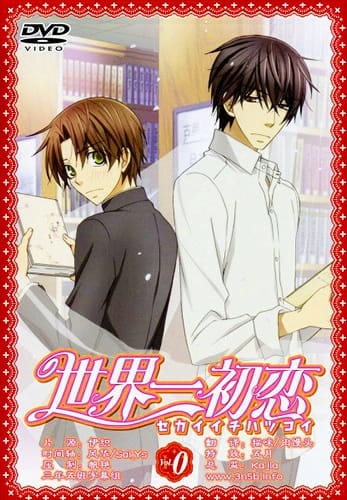 Aired: Mar 22, 2011 to Sep 27, 2011
Duration: 21 min. per ep.
Viewed: 10
Synonyms: Sekaiichi Hatsukoi Episode 0, Sekai-ichi Hatsukoi: Onodera Ritsu no Baai, Sekaiichi Hatsukoi Episode 12.5, Sekaiichi Hatsukoi: Yoshino Chiaki no Baai, Sekai'ichi Hatsukoi, 世界一初恋 OVA
Two OVA episodes featuring additional stories. Episode 0: Ritsu and Takano used to date back in high school, but broke up due to a misunderstanding. This is that story. Episode 12.5: Hatori and Chiaki go to visit the latter's family. It's really awkward in many, many ways.
Comming soon!!! But still, you're very handsome.
Please comment for requesting this anime.