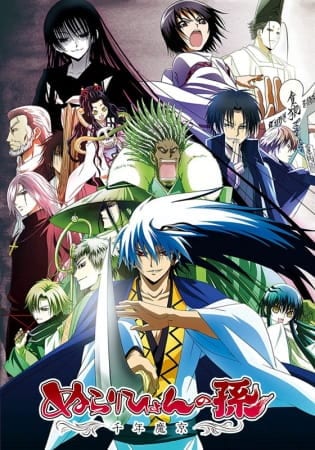 Aired: Jul 3, 2011 to Dec 18, 2011
Duration: 23 min. per ep.
Viewed: 4
Synonyms: Nura: Rise of the Yokai Clan - Demon Capital, Nurarihyon no Mago 2, The Grandson of Nurarihyon 2, Grandchild of Nurarihyon 2, ぬらりひょんの孫 千年魔京
At first glance, Nura Rikuo seems like nothing more than a normal middle-schooler. In actual fact, he is grandson of Nurarihyon, master of a youkai clan. Having only recently resolved the hostilities between the Nura Clan and the Shikoku Yokai, Rikuo finds no rest as an ancient enemy of the Nura Clan, Haguromo-Gitsune, resurfaces. After 400 years of inactivity, Haguromo-Gitsune suddenly sweeps through Kyoto with overwhelming power. (Source: AniDB)
Comming soon!!! But still, you're very handsome.
Please comment for requesting this anime.