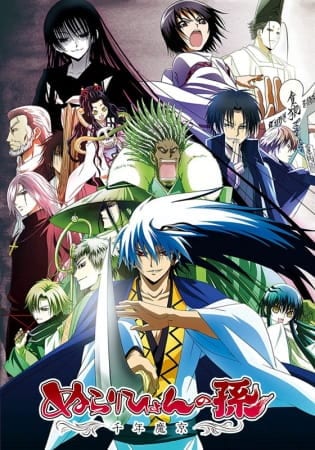 Aired: Jul 3, 2011 to Dec 18, 2011
Duration: 23 min. per ep.
Viewed: 9
Synonyms: Nurarihyon no Mago – Sennen Makyou
At first glance, Nura Rikuo seems like nothing more than a normal middle-schooler. In actual fact, he is grandson of Nurarihyon, master of a youkai clan. Having only recently resolved the hostilities between the Nura Clan and the Shikoku Yokai, Rikuo finds no rest as an ancient enemy of the Nura Clan, Haguromo-Gitsune, resurfaces. After 400 years of inactivity, Haguromo-Gitsune suddenly sweeps through Kyoto with overwhelming power. (Source: AniDB)
Because we are making use of some free resources to reduce the main server load, the player can be opened on another domain or showed as a new tab (you have to allow pop-up if you're not using Chrome).