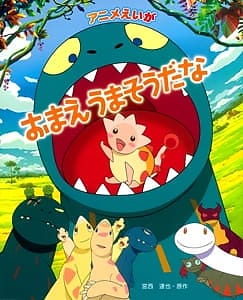 A Tyrannosaurus called Heart was raised by a herbivorous dinosaur. As he grew up, he was scared by other dinosaurs. One day, Heart meets a baby Ankylosaurus and he names the baby "Umasou (looks delicious)". Umasou started to be attached to Heart and a strange family love develops between the two.
Synonyms: Omae Umasou da na
Because we are making use of some free resources to reduce the main server load, the player can be opened on another domain or showed as a new tab (you have to allow pop-up if you're not using Chrome).