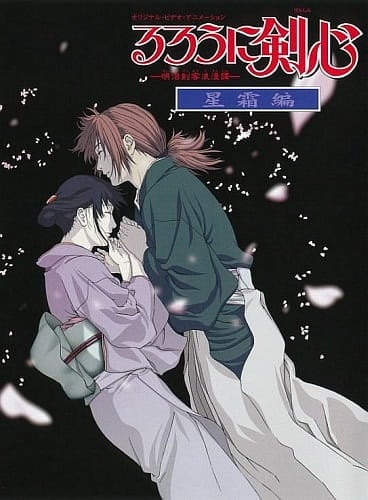 Aired: Dec 3, 2001
Duration: 42 min. per ep.
Viewed: 26
Synonyms: Samurai X: Reflection, Rurouni Kenshin: Seisouhen, Rurouni Kenshin OVA 2, るろうに剣心 -明治剣客浪漫譚- 星霜編
Kaoru goes to the harbor every day to see if Kenshin has returned. After a while, she starts looking back at her life with Kenshin and all the things that have happened. (Source: ANN)
Himura, Kenshin

Main

Kamiya, Kaoru

Main

Myoujin, Yahiko

Main

Sagara, Sanosuke

Main

Hiko, Seijuurou

Supporting

Himura, Kenji

Supporting

Raikouji, Chizuru

Supporting

Saitou, Hajime

Supporting

Sanjou, Tsubame

Supporting

Shishio, Makoto

Supporting

Takani, Megumi

Supporting

Udou, Jine

Supporting

Yukishiro, Enishi

Supporting
Because we are making use of some free resources to reduce the main server load, the player can be opened on another domain or showed as a new tab (you have to allow pop-up if you're not using Chrome).