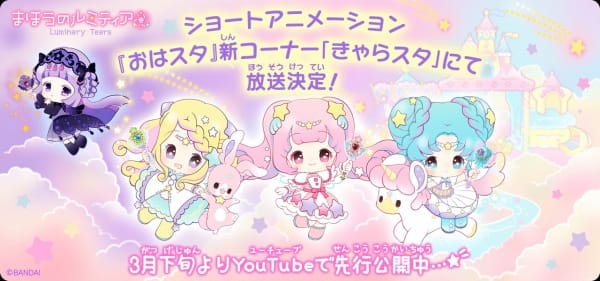 Based on Bandai's candy-toy brand aimed at girls yearning for glitter and cute dreams. The candy is sold in very decorated perfume style bottles. This eventually developed into a regular toy line with Takara Tomy. This is the story about the children of the stars, born from a shining star in the night sky. Petel Tear, Syuna Tear, and Proro Tear always play by collecting star drops. One day, glittering LumiTear Sticks are born from the drops when they wish upon their collection. The sticks have the ability to make magic and their days become more joyful.
Comming soon!!! But still, you're very handsome.
Please comment for requesting this anime.