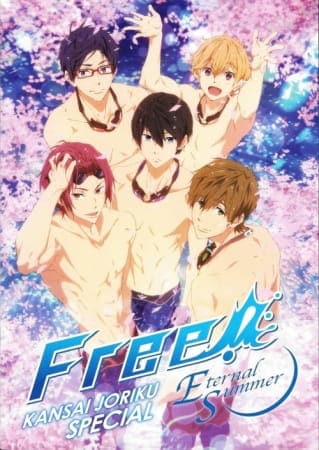 Aired: Mar 18, 2015
Duration: 24 min.
Viewed: 153
Synonyms: Free! Eternal Summer Special
Unaired episode included with volume 7 of the Blu-ray/DVD.
Hazuki, Nagisa

Main

Matsuoka, Rin

Main

Mikoshiba, Momotarou

Main

Nanase, Haruka

Main

Nitori, Aiichirou

Main

Ryuugazaki, Rei

Main

Tachibana, Makoto

Main

Yamazaki, Sousuke

Main

Matsuoka, Gou

Supporting

Shigino, Kisumi

Supporting
Because we are making use of some free resources to reduce the main server load, the player can be opened on another domain or showed as a new tab (you have to allow pop-up if you're not using Chrome).