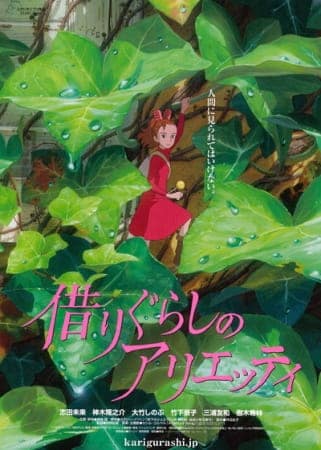 Aired: Jul 17, 2010
Duration: 1 hr. 34 min.
Viewed: 15
Synonyms: Karigurashi no Arrietty
The world can be a very scary place when you're small. For Arrietty, though, the only real fear in life is in missing out on a big adventure. 14-year-old Arrietty and her parents live in the small spaces of a human garden. They are what some might call "borrowers"; they take items from the human world to eke out a living amidst the shadows. Their existence goes mostly undiscovered until the arrival of 12-year-old Shou. When Shou begins to notice small things going missing, he becomes suspicious. He soon meets Arrietty and strikes up a friendship that neither of them could have seen coming. However, this is a friendship fraught with danger due to the obvious risk of Arrietty and her family's discovery, something that could send the borrowers right into the hands of those that would do them harm. In Karigurashi no Arrietty, Studio Ghibli presents audiences with a beautiful look at the human world... from a much smaller perspective.
Because we are making use of some free resources to reduce the main server load, the player can be opened on another domain or showed as a new tab (you have to allow pop-up if you're not using Chrome).