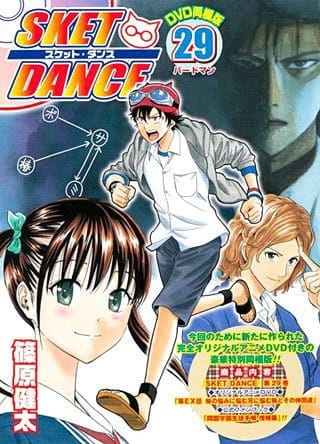 Aired: Feb 4, 2013
Duration: 27 min.
Viewed: 8
Synonyms: SKET Dance: Imouto no Nayami ni Nayamu Ani ni Nayamu Imouto to Sono Nakama-tachi
An OVA of SKET Dance bundled with the 29th volume of the manga, covering chapters 198, 199, and 200. This is a conclusion of some of the events shown in the last episode of the anime series.
Fujisaki, Yuusuke

Main

Onizuka, Hime

Main

Usui, Kazuyoshi

Main

Agata, Soujirou

Supporting

Agata, Saaya

Supporting

Asahina, Kikuno

Supporting

Housuke

Supporting

Katou, Kiri

Supporting

Shinba, Michiru

Supporting

Tsubaki, Sasuke

Supporting

Unyuu, Mimori

Supporting

Usami, Hani

Supporting
Because we are making use of some free resources to reduce the main server load, the player can be opened on another domain or showed as a new tab (you have to allow pop-up if you're not using Chrome).