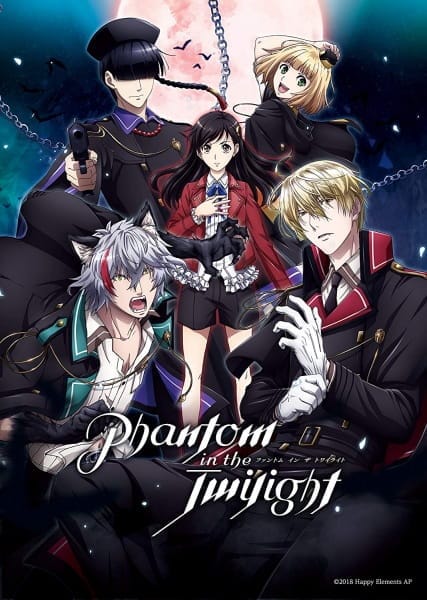 Aired: Jul 10, 2018 to Sep 25, 2018
Duration: 23 min. per ep.
Viewed: 727
Synonyms: Phantom in the Twilight
Set in modern day London, the story takes place in a world where "Shadows" are born from human fear and anxiety. A young girl arrives to study abroad, only to be caught in a bizarre incident as she enters university. In a city with no acquaintances, the helpless girl wanders into "Café Forbidden," a mysterious café that exclusively opens at midnight. She meets an assortment of handsome men employed at the café, where guardians who protect the boundary between humans and shadow convene. (Source: MAL News)
Because we are making use of some free resources to reduce the main server load, the player can be opened on another domain or showed as a new tab (you have to allow pop-up if you're not using Chrome).