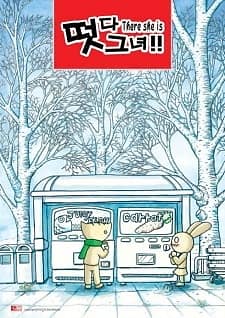 Aired: Apr 20, 2003 to Dec 9, 2008
Duration: 5 min. per ep.
Viewed: 27
Synonyms: There She Is!!
The plot revolves around Doki, a female rabbit, meeting, falling in love with, and chasing Nabi, a male cat, in a world where love between the two species is socially unacceptable. The theme of the short is that all love can be accepted and has a chance. Nabi attempts to cure Doki's infatuation for him, but after seeing the extent of her love, he gives in and finds something he can appreciate in her. (Source: Wikipedia)
Because we are making use of some free resources to reduce the main server load, the player can be opened on another domain or showed as a new tab (you have to allow pop-up if you're not using Chrome).