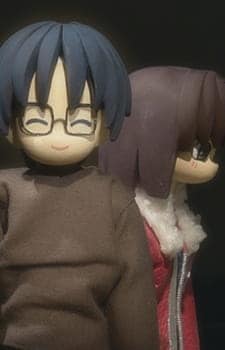 Aired: Dec 1, 2007 to Aug 8, 2009
Duration: 1 min. per ep.
Viewed: 14
Synonyms: the Garden of sinners Pre-show Reminder, Kara no Kyoukai Specials, Kara no Kyoukai: The Garden of Sinners Specials, 劇場版 空の境界 劇場鑑賞マナーCM
Seven cinema intros that were shown with the seven movies of Kara no Kyoukai and included as a bonus with the Blu-ray/DVD release.
Because we are making use of some free resources to reduce the main server load, the player can be opened on another domain or showed as a new tab (you have to allow pop-up if you're not using Chrome).
Comming soon!!! But still, you're very handsome.
Please comment for requesting this anime.