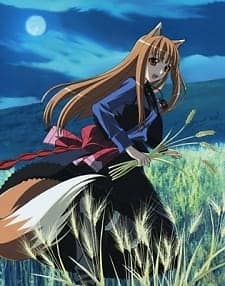 Aired: Apr 30, 2009
Duration: 23 min.
Viewed: 17
Synonyms: Ookami to Koushinryou II: Ookami to Kohakuiro no Yuuutsu
Travelling merchant Kraft Lawrence and wolf deity Holo sit down to have dinner with Norah Arendt, a young shepherdess who helped them smuggle gold. Holo's dislike of Norah—due to both the latter's profession and her closeness with Lawrence—prevents her from enjoying her meal. When Holo falls ill from fatigue, she is cared for by Lawrence, who frets over the health of his dear companion. As she regains her strength, Holo reminisces about the adventures they had together. [Written by MAL Rewrite]
Because we are making use of some free resources to reduce the main server load, the player can be opened on another domain or showed as a new tab (you have to allow pop-up if you're not using Chrome).