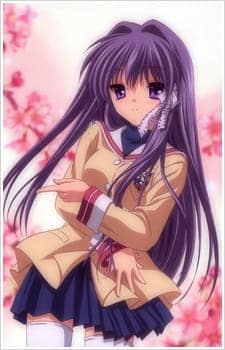 Aired: Jul 1, 2009
Duration: 24 min.
Viewed: 14
Synonyms: Clannad After Story: Another World – Kyou Chapter
Included in the 8th and final DVD of Clannad ~After Story~ is an extra episode set in an alternate universe. Here, Fujibayashi Kyou is the main heroine in place of Furukawa Nagisa. Love can be wonderfully exciting, but also extremely painful. Fujibayashi Ryou, Kyou's sister, is in love with Okazaki Tomoya, the male protagonist. With the help of Kyou, Ryou manages to sum up the courage to ask him out and now Tomoya and Ryou are a couple. However, as things progress, Kyou begins to acknowledge her feelings for Tomoya, and a love-triangle is formed. As everything is revealed, the sisters learn the pains of love and try to decide between the two loves of their life: Tomoya, or each other. [Written by MAL Rewrite]
Because we are making use of some free resources to reduce the main server load, the player can be opened on another domain or showed as a new tab (you have to allow pop-up if you're not using Chrome).