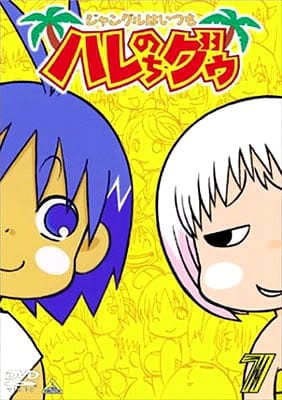 Aired: Apr 3, 2001 to Sep 25, 2001
Duration: 23 min. per ep.
Viewed: 18
Synonyms: Haré+Guu, Jungle wa Itsumo Hale Nochi Guu, Hare+Guu, ジャングルはいつもハレのちグゥ
Haré was a happy boy living out his days in the jungle with his mother, but then one day Guu showed up and became a member of their household. Throughout the series he faces many hardships as he tries to keep Guu out of trouble in the jungle. (Source: ANN)
Comming soon!!! But still, you're very handsome.
Please comment for requesting this anime.