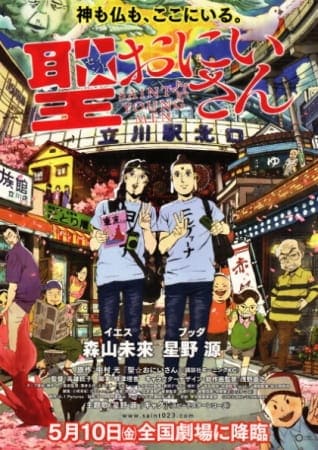 Aired: May 10, 2013
Duration: 1 hr. 29 min.
Viewed: 25
Synonyms: Saint☆Young Men (Movie), Saint☆Onii-san (Movie), Saint Onii-san (Movie), 聖☆おにいさん
What if Jesus and Buddha were living on Earth in modern times? What if they shared an apartment in Japan? Saint Young Men is a humorous manga about the daily lives of Jesus and Buddha, with each chapter focusing on some element of modern life, such as Disneyland, rush hour on the train, Christmas, the public pool, carnivals, and more. (Source: Mangafox)
Comming soon!!! But still, you're very handsome.
Please comment for requesting this anime.