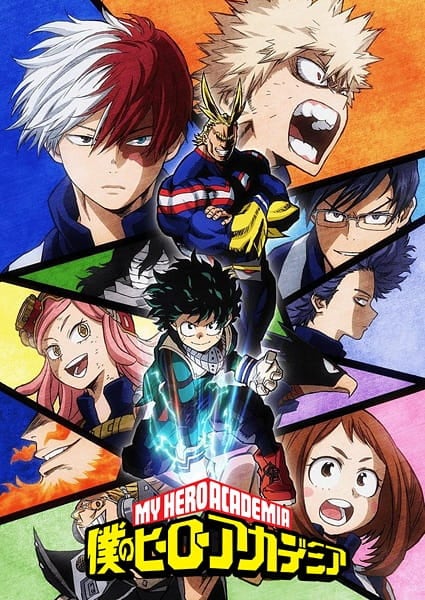 Aired: Apr 1, 2017 to Sep 30, 2017
Duration: 23 min. per ep.
Viewed: 165
Synonyms: My Hero Academia 2, 僕のヒーローアカデミア 2ndシーズン
At UA Academy, not even a violent attack can disrupt their most prestigious event: the school sports festival. Renowned across Japan, this festival is an opportunity for aspiring heroes to showcase their abilities, both to the public and potential recruiters. However, the path to glory is never easy, especially for Izuku Midoriya—whose quirk possesses great raw power but is also cripplingly inefficient. Pitted against his talented classmates, such as the fire and ice wielding Shouto Todoroki, Izuku must utilize his sharp wits and master his surroundings to achieve victory and prove to the world his worth. [Written by MAL Rewrite]
All Might

Main

Bakugou, Katsuki

Main

Iida, Tenya

Main

Midoriya, Izuku

Main

Todoroki, Shouto

Main

Uraraka, Ochako

Main

Shouda, Nirengeki

Supporting

Shouji, Mezou

Supporting

Shuuzenji, Chiyo

Supporting

Sirius

Supporting

Snipe

Supporting

Takeyama, Yuu

Supporting

Tamakawa, Sansa

Supporting

Tetsutetsu, Tetsutetsu

Supporting

Thirteen

Supporting

Todoroki, Fuyumi

Supporting

Todoroki, Enji

Supporting

Todoroki, Rei

Supporting

Toga, Himiko

Supporting

Tokage, Setsuna

Supporting
Comming soon!!! But still, you're very handsome.
Please comment for requesting this anime.