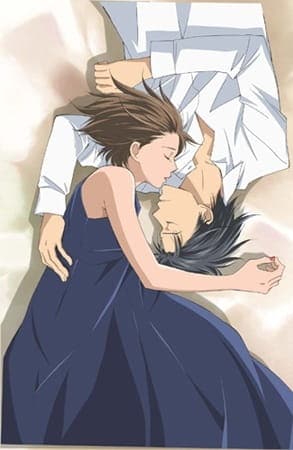 Aired: Apr 7, 2010
Duration: 25 min.
Viewed: 9
Synonyms: Nodame Cantabile Third Season Special, Nodame Cantabile Season 3 Special, Nodame Cantabile Finale Episode 00, Mine to Kiyora no Saikai, のだめカンタービレ フィナーレ 峰と清良の再会
Violinist Kiyora Miki meets with Shinichi Chiaki, Megumi "Nodame" Noda, and their two friends to visit world-class conductor Franz von Stresemann; upon arriving at his residence in Vienna, they discover that the maestro has escaped to Japan. As they make the most of their wasted trip by visiting important landmarks in the historical capital of classical music, Kiyora has a confession to make: she has not seen her boyfriend Ryuutarou Mine for an entire year and is still busy preparing for an international competition in Paris. Chiaki and Nodame promise to attend the final round, but when the two are back in Paris, they receive an unexpected guest... [Written by MAL Rewrite]
Chiaki, Shinichi

Main

Miki, Kiyora

Main

Mine, Ryuutarou

Main

Noda, Megumi

Main

Donnadieu, Jean

Supporting

Elise

Supporting

Kimura, Tomohito

Supporting

Kuroki, Yasunori

Supporting

Latoine, Frank

Supporting

Li, Yunlong

Supporting

Namiki, Yuuko

Supporting

Okuyama, Masumi

Supporting

Stresemann, Franz von

Supporting

Suzuki, Moe

Supporting

Vishneva, Tatiana

Supporting
Comming soon!!! But still, you're very handsome.
Please comment for requesting this anime.