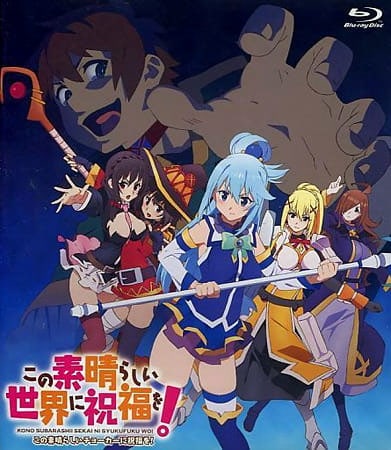 Aired: Jun 24, 2016
Duration: 23 min.
Viewed: 17
Synonyms: Kono Subarashii Sekai ni Shukufuku wo!: Kono Subarashii Choker ni Shukufuku wo!
Kazuma finds a choker at Wiz's magic shop said to grant any one wish and decides to put it on. The problem? He'll die in four days from strangulation if the wish isn't granted. And Kazuma can't remember what he wished for, so he has no idea how his party members can help. The girls therefore have no choice but to submit to his every whim if they want to save him.
Because we are making use of some free resources to reduce the main server load, the player can be opened on another domain or showed as a new tab (you have to allow pop-up if you're not using Chrome).