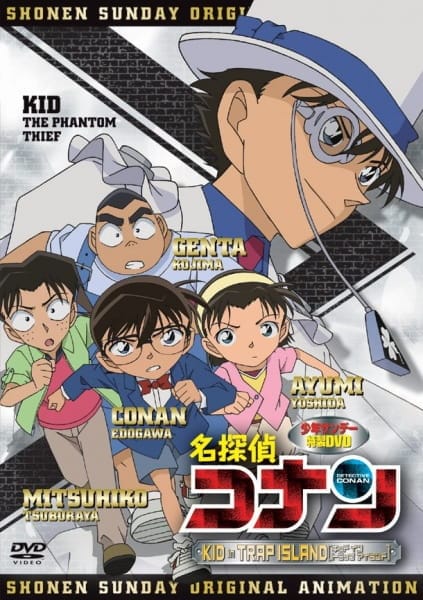 Aired: Apr 14, 2010
Duration: 24 min.
Viewed: 6
Synonyms: Detective Conan OVA 10: Kid in Trap Island
In this entirely new story produced specifically for the DVD, Conan leads a group of young detectives against the phantom thief Kaitou Kid, who has his eyes set on a jewel at a hotel on an isolated island. (Source: ANN)
Edogawa, Conan

Main

Kojima, Genta

Main

Kuroba, Kaito

Main

Tsuburaya, Mitsuhiko

Main

Yoshida, Ayumi

Main

Mouri, Ran

Supporting

Nakamori, Ginzou

Supporting

Nezu, Shinzo

Supporting

Suzuki, Sonoko

Supporting

Yagami, Toshihiro

Supporting
Because we are making use of some free resources to reduce the main server load, the player can be opened on another domain or showed as a new tab (you have to allow pop-up if you're not using Chrome).