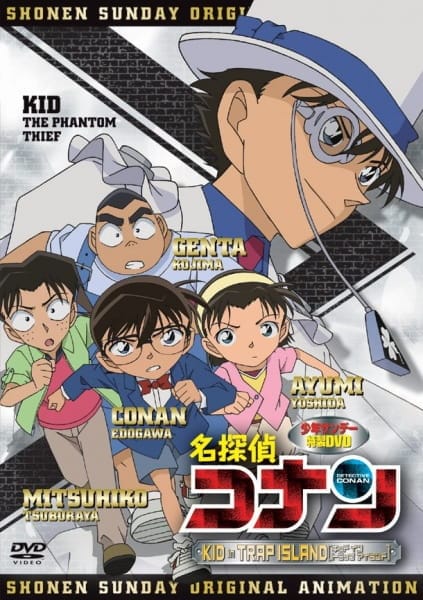 Aired: Apr 14, 2010
Duration: 24 min.
Viewed: 4
Synonyms: Detective Conan OAV 10: Kid in Trap Island, 名探偵コナン ~KID in TRAP ISLAND~
In this entirely new story produced specifically for the DVD, Conan leads a group of young detectives against the phantom thief Kaitou Kid, who has his eyes set on a jewel at a hotel on an isolated island. (Source: ANN)
Kojima, Genta

Main

Kuroba, Kaito

Main

Tsuburaya, Mitsuhiko

Main

Yoshida, Ayumi

Main

Edogawa, Conan

Main

Mouri, Ran

Supporting

Nakamori, Ginzou

Supporting

Nezu, Shinzo

Supporting

Suzuki, Sonoko

Supporting

Yagami, Toshihiro

Supporting
Comming soon!!! But still, you're very handsome.
Please comment for requesting this anime.