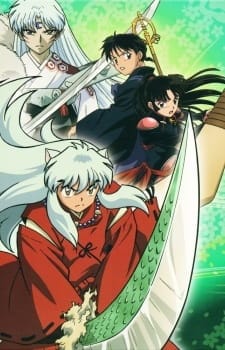 Aired: Jul 30, 2008
Duration: 29 min.
Viewed: 14
Synonyms: Inu Yasha Special, Black Tessaiga, Black Tetsusaiga, Kuroi Tetsusaiga, It's a Rumic World: InuYasha, 犬夜叉
A 30-minute Inuyasha feature titled Kuroi Tessaiga screened on Takahashi Rumiko's picture exhibitions across Japan. In January 2010, this special ended up, slightly edited, as episode 15 of Inuyasha Kanketsu-hen.
Because we are making use of some free resources to reduce the main server load, the player can be opened on another domain or showed as a new tab (you have to allow pop-up if you're not using Chrome).
Comming soon!!! But still, you're very handsome.
Please comment for requesting this anime.