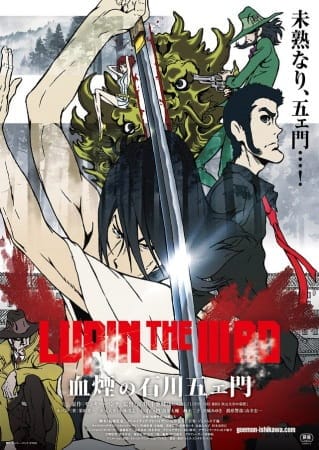 Aired: Feb 4, 2017
Duration: 53 min.
Viewed: 1
Synonyms: Lupin the Third: Goemon Ishikawa's Spray of Blood, LUPIN THE IIIRD 血煙の石川五ェ門
Lupin's friend, the samurai Goemon Ishikawa, takes a job as bodyguard for a yakuza boss. But a brutal assassin kills the yakuza and Goemon is honor-bound to track him down. (Source: IMDB)
Comming soon!!! But still, you're very handsome.
Please comment for requesting this anime.