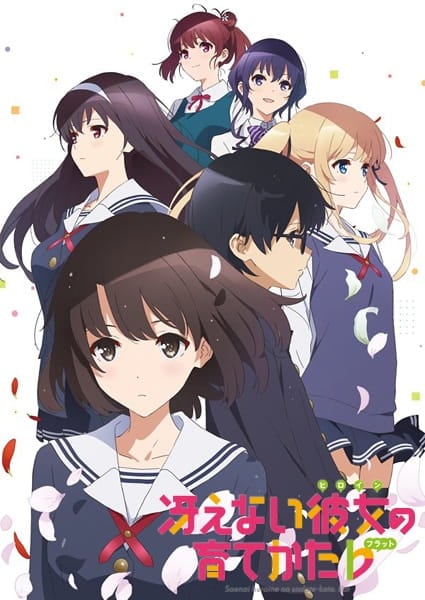 Aired: Apr 14, 2017 to Jun 23, 2017
Duration: 22 min. per ep.
Viewed: 59
Synonyms: Saenai Heroine no Sodatekata ♭
After finally completing the first route of his visual novel, Blessing Software's producer Tomoya Aki is optimistic about the future of his team and achieving their goal of creating the best game of the season. However, they still have a long way to go. For one, Megumi Katou still has an incredibly flat personality and is unable to fit the role of Tomoya's ideal heroine. The other members of Blessing Software, Eriri Spencer Sawamura, Utaha Kasumigaoka, and Michiru Hyoudou, often forget she is even there due to her lack of presence and character. Throughout the development of their game, Blessing Software learns the struggles of working in an industry where deadlines must be met and edits are made constantly, and the hardships of working in a group setting. [Written by MAL Rewrite]
Aki, Tomoya

Main

Kasumigaoka, Utaha

Main

Katou, Megumi

Main

Sawamura, Eriri Spencer

Main

Hashima, Izumi

Supporting

Hashima, Iori

Supporting

Himekawa, Tokino

Supporting

Hyoudou, Michiru

Supporting

Kamigou, Yoshihiko

Supporting

Kosaka, Akane

Supporting

Machida, Sonoko

Supporting

Mizuhara, Echika

Supporting

Morioka, Ranko

Supporting
Because we are making use of some free resources to reduce the main server load, the player can be opened on another domain or showed as a new tab (you have to allow pop-up if you're not using Chrome).