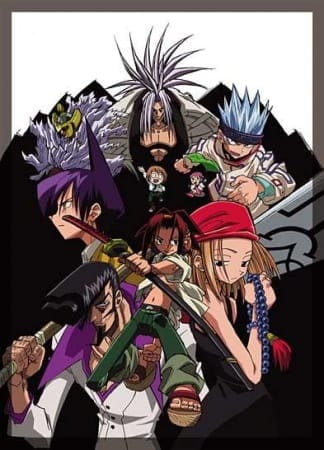 Aired: Jul 4, 2001 to Sep 25, 2002
Duration: 23 min. per ep.
Viewed: 4
Synonyms: Shaman King, シャーマンキング
A battle is about to begin in Tokyo: the Shaman Fight, a tournament held every five hundred years where shaman—those who can command spirits—confront each other in combat. The victor of this contest becomes the Shaman King and the only one who is able to contact and control the Great Spirit, allowing them to reshape the world as they please through its immense power. During a late night walk, Manta Oyamada runs into his classmate, the carefree You Asakura, who invites him to come stargazing with some friends, who, to Manta's horror, turn out to be ghosts from a local cemetery! However, the knowledge that Manta possesses—a rare sixth sense that allows Manta to see these spirits—endears the boy to You. So when You finds out that his new comrade has been beaten up by a local gang, he decides to avenge him with the help of Amidamaru, a samurai ghost whose tomb was broken by the gang leader. Soon Manta uncovers more about the world of spirits, including the Shaman Fight, in which his new friend You aims to claim victory. [Written by MAL Rewrite]
Amidamaru

Main

Asakura, You

Main

Asakura, Hao

Main

Kyouyama, Anna

Main

Oyamada, Manta

Main

Tao, Ren

Main

Asakura, Keiko

Supporting

Asakura, Youmei

Supporting

Asakura, Mikihisa

Supporting

Asakura, Kino

Supporting

Ashil

Supporting

Bason

Supporting

Bismarch, Kanna

Supporting

Burton, Bill

Supporting

Chrysler

Supporting

Conchi

Supporting

Díaz, Peyote

Supporting

Denbat, John

Supporting

Diethel, Lyserg

Supporting

Diethel, Liam

Supporting
Comming soon!!! But still, you're very handsome.
Please comment for requesting this anime.