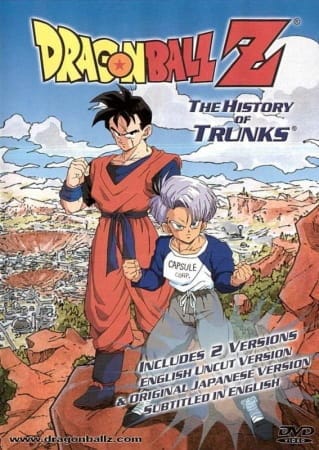 Aired: Feb 24, 1993
Duration: 48 min.
Viewed: 3
Synonyms: Dragon Ball Z Special 2: The History of Trunks, Dragon Ball Z: Resist Despair!! The Surviving Fighters - Gohan and Trunks, ドラゴンボールZ・絶望への反抗!!残された超戦士・悟飯とトランク
It has been thirteen years since the Androids began their killing rampage and Son Gohan is the only person fighting back. He takes Bulma's son Trunks as a student and even gives his own life to save Trunks's. Now Trunks must figure out a way to change this apocalyptic future. (Source: ANN)
Comming soon!!! But still, you're very handsome.
Please comment for requesting this anime.