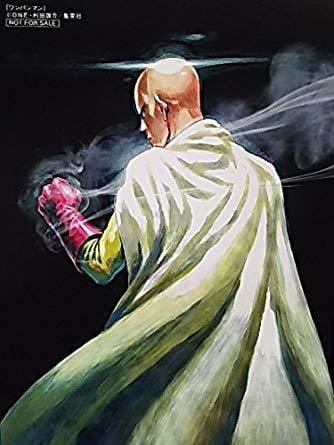 Aired: Dec 4, 2015
Duration: 24 min.
Viewed: 27
Synonyms: One Punch Man OVA, One Punch-Man OVA, One-Punch Man OVA, ワンパンマン OVA「ロード・トゥ・ヒーロー」
Before Saitama became the man he is today, he trained and fought endlessly to become a hero. While every scuffle leaves his tracksuit uniform in tatters, he always has it mended for free thanks to his local tailor. One day, however, the tailor informs him that he must close up shop due to pressure from a local gang. Saitama decides to help him out—and gains something irreplaceable in the process. [Written by MAL Rewrite]
Comming soon!!! But still, you're very handsome.
Please comment for requesting this anime.