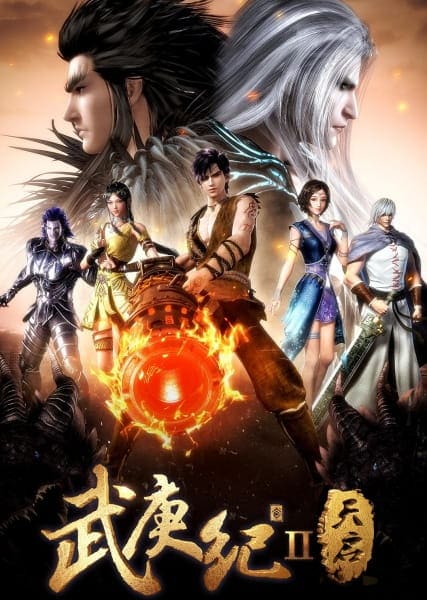 Aired: Dec 29, 2017 to Oct 5, 2018
Duration: 16 min. per ep.
Viewed: 585
Synonyms: Wu Geng Ji 2nd Season
At the end of the Shang dynasty of ancient China, Emperor Shou defied the will of the Gods. He openly declared to lead the people and to resist against the gods. Zi Shou bravely fought against Tian Kui, but only received laughter from the gods watching from above. He was then killed by Tian (another greater god) and broke the Immortal Phoenix armor. Wu Geng then woke up in the body of Ah Gou and realized he has now a wife named Bai Cai...
Because we are making use of some free resources to reduce the main server load, the player can be opened on another domain or showed as a new tab (you have to allow pop-up if you're not using Chrome).