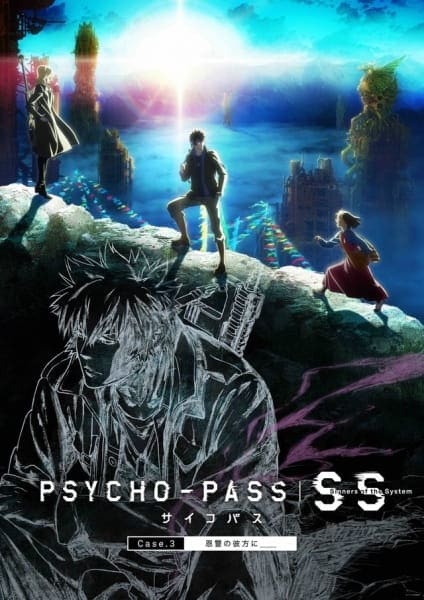 Aired: Mar 8, 2019
Duration: 1 hr. 10 min.
Viewed: 313
Synonyms: Psycho-Pass: Sinners of the System Case.3 - Onshuu no Kanata ni??
"Could you become my teacher?" Following the incident in the Southeast Asia Union (SEAUn) in 2116, Shinya Kogami resumes his vagrant journey. In a small South Asian nation, Kogami rescues a bus of refugees under attack by armed guerrilla forces. Among the refugees is a young lady by the name of Tenzin, who begs Kogami to teach her how to retaliate against the enemy. Just what do the girl who wishes for revenge and the man who has exacted revenge see as they gaze upon the edge of a world from which there is no escape? (Source: Official Website, translated by Edo)
Because we are making use of some free resources to reduce the main server load, the player can be opened on another domain or showed as a new tab (you have to allow pop-up if you're not using Chrome).