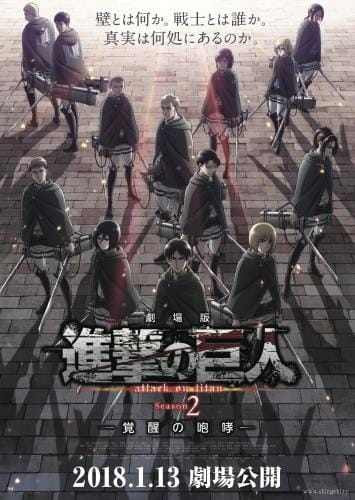 Aired: Jan 13, 2018
Duration: 2 hr.
Viewed: 11
Synonyms: Shingeki no Kyojin Movie 3: Kakusei no Houkou
Eren Yeager and others of the 104th Training Corps have just begun to become full members of the Survey Corps. As they ready themselves to face the Titans once again, their preparations are interrupted by the invasion of Wall Rose—but all is not as it seems as more mysteries are unraveled. As the Survey Corps races to save the wall, they uncover more about the invading Titans and the dark secrets of their own members. [Written by MAL Rewrite]
Because we are making use of some free resources to reduce the main server load, the player can be opened on another domain or showed as a new tab (you have to allow pop-up if you're not using Chrome).