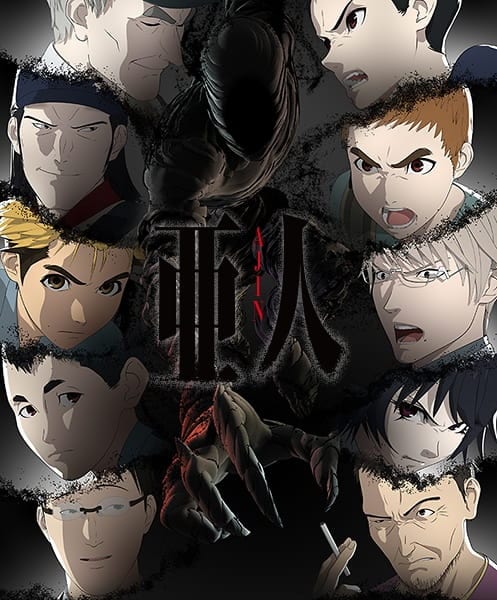 Aired: Oct 8, 2016 to Dec 24, 2016
Duration: 24 min. per ep.
Viewed: 32
Synonyms: Ajin: Demi-Human 2nd Season, 亜人 第2クール
After escaping certain death, Kei Nagai and his new companion Kou Nakano plot revenge on Satou, their fellow Ajin who is hellbent on world domination. As Satou embarks on a string of public executions, the human race rushes to come up with a solution to stop the immortal villain. Kei discovers unlikely allies in the form of two former adversaries: high-ranking government official Yuu Tosaki, whose extensive research on Ajin gives him a tactical advantage in the fight against Satou, and Tosaki's Ajin assistant Izumi Shimomura. As his faction continues to gather allies, Kei races against time to put a stop to Satou's crusade before it brings about an end to civilization as he knows it. [Written by MAL Rewrite]
Nagai, Kei

Main

Nakano, Kou

Supporting

Wakai, Hiroaki

Supporting

Tosaki, Yuu

Supporting

Tokui, Yuuwa

Supporting

Tanaka, Kouji

Supporting

Takahashi

Supporting

Suzumura

Supporting

Sokabe

Supporting

Shimomura, Izumi

Supporting

Satou

Supporting

Sakurai, Kazuo

Supporting

Okuyama, Masumi

Supporting

Ogura, Ikuya

Supporting

Newscaster

Supporting

Nekozawa

Supporting

Nagai, Eriko

Supporting

Myers

Supporting

Manabe

Supporting

Kuroki

Supporting
Comming soon!!! But still, you're very handsome.
Please comment for requesting this anime.