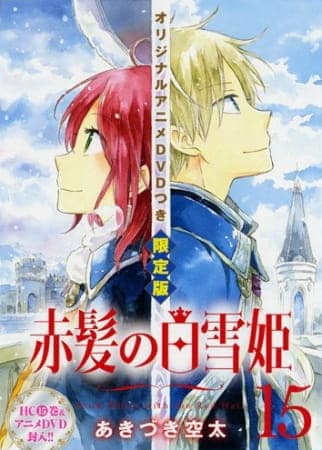 Bundled with the limited edition 15th volume of the manga. Chapters adapted 1. Volume 10, Chapter 41: Shirayuki to Zen, Hajimete no Joukamachi Date (白雪とゼン、はじめての城下町デート) 2. Volume 7, Special Chapter: Raji Ouji Youshou no Migiri (ラジ王子幼少のみぎり) 3. Volume 11, Special Chapter: Hajimari no Zen & Mitsuhide & Kiki (始まりのゼン&ミツヒデ&木々)
Comming soon!!! But still, you're very handsome.
Please comment for requesting this anime.