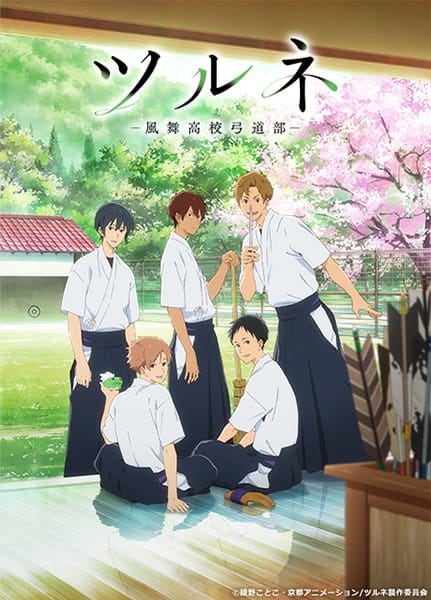 Aired: Oct 22, 2018 to Jan 21, 2019
Duration: 24 min. per ep.
Viewed: 1284
Synonyms: Tsurune: Kazemai Koukou Kyuudoubu
"Tsurune"—It's the sound made by the bowstring when an arrow is released, and the sound that inspired Minato Narumiya to learn Kyuudo, a modern Japanese martial art focusing on archery. However, an incident during his last middle school tournament caused him to quit the sport. But soon, many factors conspire to make Minato take up the bow once again: the start of a new Kyuudo club in his high school, a chance encounter with a mysterious archer, and the support of his childhood friends, Seiya Takehaya and Ryouhei Yamanouchi. Together with his childhood friends and his new teammates, Kaito Onogi and Nanao Kisaragi, Minato rekindles his love for Kyuudo and works with his team toward their aim of winning the prefectural tournament. [Written by MAL Rewrite]
Kisaragi, Nanao

Main

Narumiya, Minato

Main

Onogi, Kaito

Main

Takehaya, Seiya

Main

Takigawa, Masaki

Main

Yamanouchi, Ryouhei

Main

Fujiwara, Shuu

Supporting

Minato's Father

Supporting

Minato's Mother

Supporting

Motomura, Hiroki

Supporting

Seo, Rika

Supporting

Shiragiku, Noa

Supporting

Sugawara, Senichi

Supporting

Sugawara, Mangi

Supporting

Takigawa, Ren

Supporting
Because we are making use of some free resources to reduce the main server load, the player can be opened on another domain or showed as a new tab (you have to allow pop-up if you're not using Chrome).