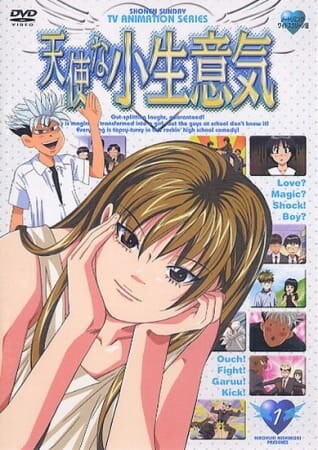 Aired: Apr 6, 2002 to Mar 29, 2003
Duration: 24 min. per ep.
Viewed: 171
Synonyms: Cheeky Angel
Megumi-chan is a girl with a secret past. She used to be a boy until she met a person she thought was a magic user. This person gave him/her a magical book from which a genie appears to grant one wish when blood is applied to it. Megumi made the wish to be a man in a man's body but the genie has a twist: he grants wishes backwards so he turns Megumi-kun aged 9 to Megumi-chan. Years pass and Megumi enters High School where she immediately beats up the school bully who of course falls in love with her. She is looking for that book again to be able to reverse the spell placed upon her. (Source: ANN)
Because we are making use of some free resources to reduce the main server load, the player can be opened on another domain or showed as a new tab (you have to allow pop-up if you're not using Chrome).