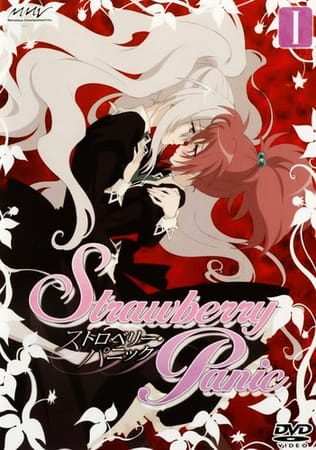 Aired: Apr 4, 2006 to Sep 26, 2006
Duration: 25 min. per ep.
Viewed: 1121
Synonyms: Strawberry Panic, ストロベリー・パニック
Aoi Nagisa transfers to one of the three affiliated all-girl Catholic schools on Astraea Hill, St. Miator's Girls' Academy. There, she discovers a community of fellow students entwined in an intricate hierarchy, in which two Etoiles represent the three schools. In order to fit in, Nagisa must go to class, join clubs, and make new friends. Meanwhile, Shizuma Hanazono, the sole Etoile of Astraea Hill, finds herself drawn to this new, exciting transfer student. As Shizuma and Nagisa get to know each other, Shizuma finally decides it is time to face her troubled past.
Aoi, Nagisa

Main

Hanazono, Shizuma

Main

Suzumi, Tamao

Main

Byakudan, Kagome

Supporting

Hamasaka, Mizue

Supporting

Hyuuga, Kizuna

Supporting

Kanou, Mizuho

Supporting

Kenjou, Kaname

Supporting

Kiyashiki, Momomi

Supporting

Konohana, Hikari

Supporting

Minamoto, Chikaru

Supporting

Minase, Sakiko

Supporting

Mizushima, Noriko

Supporting

Nanto, Yaya

Supporting

Natsume, Remon

Supporting

Okuwaka, Tsubomi

Supporting

Oosaki

Supporting

Ootori, Amane

Supporting

Rokujou, Miyuki

Supporting

Sakuragi, Kaori

Supporting