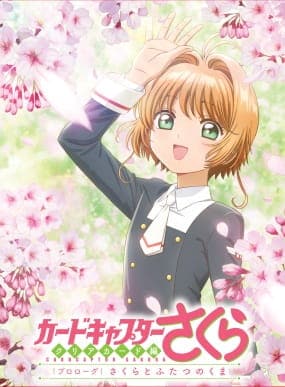 After the conclusion of the Sakura Card Arc, life is going back to normal. There are no more mysteries, no more disturbances of evil, no more tests of strength. Everyone is moving on with their lives and Sakura feels a sadness in her heart. Even through the goodbyes, Sakura perseveres to keep everyone and a special someone, dear to her heart.
Daidouji, Tomoyo

Main

Keroberos

Main

Kinomoto, Sakura

Main

Li, Shaoran

Main

Akizuki, Nakuru

Supporting

Hiiragizawa, Eriol

Supporting

Kinomoto, Touya

Supporting

Mizuki, Kaho

Supporting

Sasaki, Rika

Supporting

Spinel Sun

Supporting

Terada, Yoshiyuki

Supporting

Tsukishiro, Yukito

Supporting
Comming soon!!! But still, you're very handsome.
Please comment for requesting this anime.