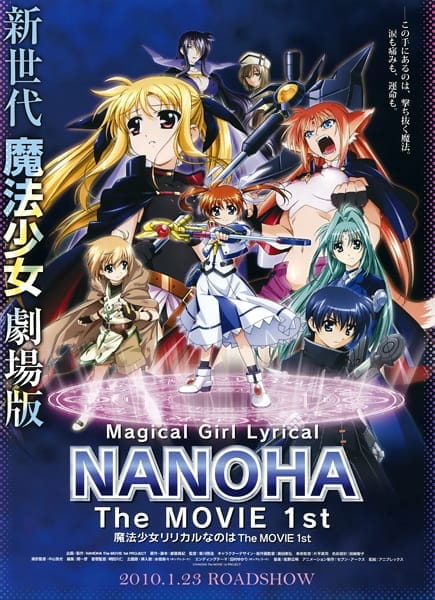 Aired: Jan 23, 2010
Duration: 2 hr. 10 min.
Viewed: 2
Synonyms: Mahou Shoujo Lyrical Nanoha: The Movie 1st (2010)
Takamachi Nanoha is a normal third-grader who feels a little useless and out-of-place with no purpose. Then one day, she saves a ferret, who turns out to be a mage from another planet who came to this planet to search for the jewel seeds. Nanoha agrees to help, but this task gets complicated when another girl arrives to steal them. (Source: ANN)
Takamachi, Nanoha

Main

Testarossa, Fate

Main

Arf

Supporting

Bannings, Alisa

Supporting

Harlaown, Chrono

Supporting

Harlaown, Lindy

Supporting

Limietta, Amy

Supporting

Linith

Supporting

Scrya, Yuuno

Supporting

Testarossa, Alicia

Supporting

Testarossa, Precia

Supporting

Tsukimura, Suzuka

Supporting
Because we are making use of some free resources to reduce the main server load, the player can be opened on another domain or showed as a new tab (you have to allow pop-up if you're not using Chrome).