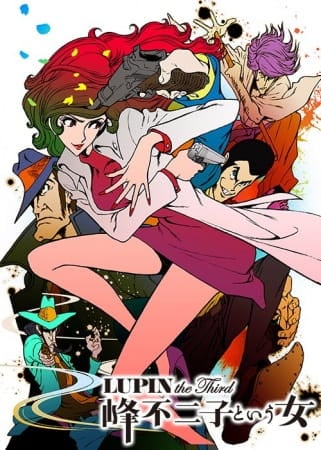 Aired: Apr 5, 2012 to Jun 28, 2012
Duration: 23 min. per ep.
Viewed: 4
Synonyms: Lupin the Third, The Woman Called Fujiko Mine, Lupin the Third: The Woman Called Fujiko Mine, Lupin III, Lupin III~Mine Fujiko to Iu Onna~, LUPIN the Third ~峰不二子という女~
Many people are falling prey to a suspicious new religion. Lupin III infiltrates this group, hoping to steal the treasure their leader keeps hidden. There he lays eyes on the beautiful, bewitching woman who has the leader enthralled. This is the story of how fashionable female thief Fujiko Mine first met Lupin III, the greatest thief of his generation. (Source: ANN)
Ishikawa XIII, Goemon

Main

Jigen, Daisuke

Main

Lupin III, Arsene

Main

Mine, Fujiko

Main

Oscar

Main

Zenigata, Kouichi

Main

Angelica

Supporting

Brach, Isolde

Supporting

Chandra, Shitoto

Supporting

Chin Chin, Rin

Supporting

Ciccolina

Supporting

Darenzo

Supporting

Frank

Supporting

George, Tranc

Supporting

Grace

Supporting

Guru

Supporting

Kaiser, Fritz

Supporting

Kaiser, Aisha

Supporting

Kaleidoscope Woman

Supporting

Kest, Philadel

Supporting
Comming soon!!! But still, you're very handsome.
Please comment for requesting this anime.