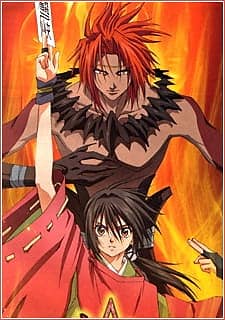 Aired: Oct 3, 2006 to Mar 13, 2007
Duration: 23 min. per ep.
Viewed: 57
Synonyms: Shounen Onmyouji
Masahiro is the grandson of the great onmyouji, Abe no Seimei. However, he lost his sixth sense that enables him to see supernatural beings, which is very important for an onmyouji. Thus, he is left with no choice but to try and pick a different career. But one day, a strange mononoke appears, which he names Mokkun, who shows him his true potential powers after fighting a demon. With the assistance of Mokkun, his quest to become the greatest onmyouji begins.
Because we are making use of some free resources to reduce the main server load, the player can be opened on another domain or showed as a new tab (you have to allow pop-up if you're not using Chrome).