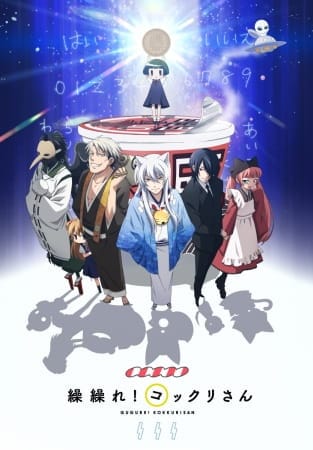 Aired: Oct 6, 2014 to Dec 22, 2014
Duration: 24 min. per ep.
Viewed: 551
Synonyms: Gugure! Kokkuri-san
Kohina Ichimatsu, the self-proclaimed doll, called out the fox ghost Kokkuri-san with a suspicious incantation! But it was a story of the past where Kokkuri-san was able to answer any question you had. Nowadays, it relies on a certain search engine, but is actually bad at anything digital. He was going to possess Kohina, but got worried about her living all alone and devotes himself to do chores as if he was her mother. On top of that, the dog ghost Inugami who is infatuated with Kohina and the old good-for-nothing supernatural raccoon dog Shigaraki decide to root themselves with her as well! (Source: Crunchyroll)
Because we are making use of some free resources to reduce the main server load, the player can be opened on another domain or showed as a new tab (you have to allow pop-up if you're not using Chrome).